Changed: Berserk Deluxe (next update coming soon)
FECHA OFICIAL - (OFICIAL DATE)
---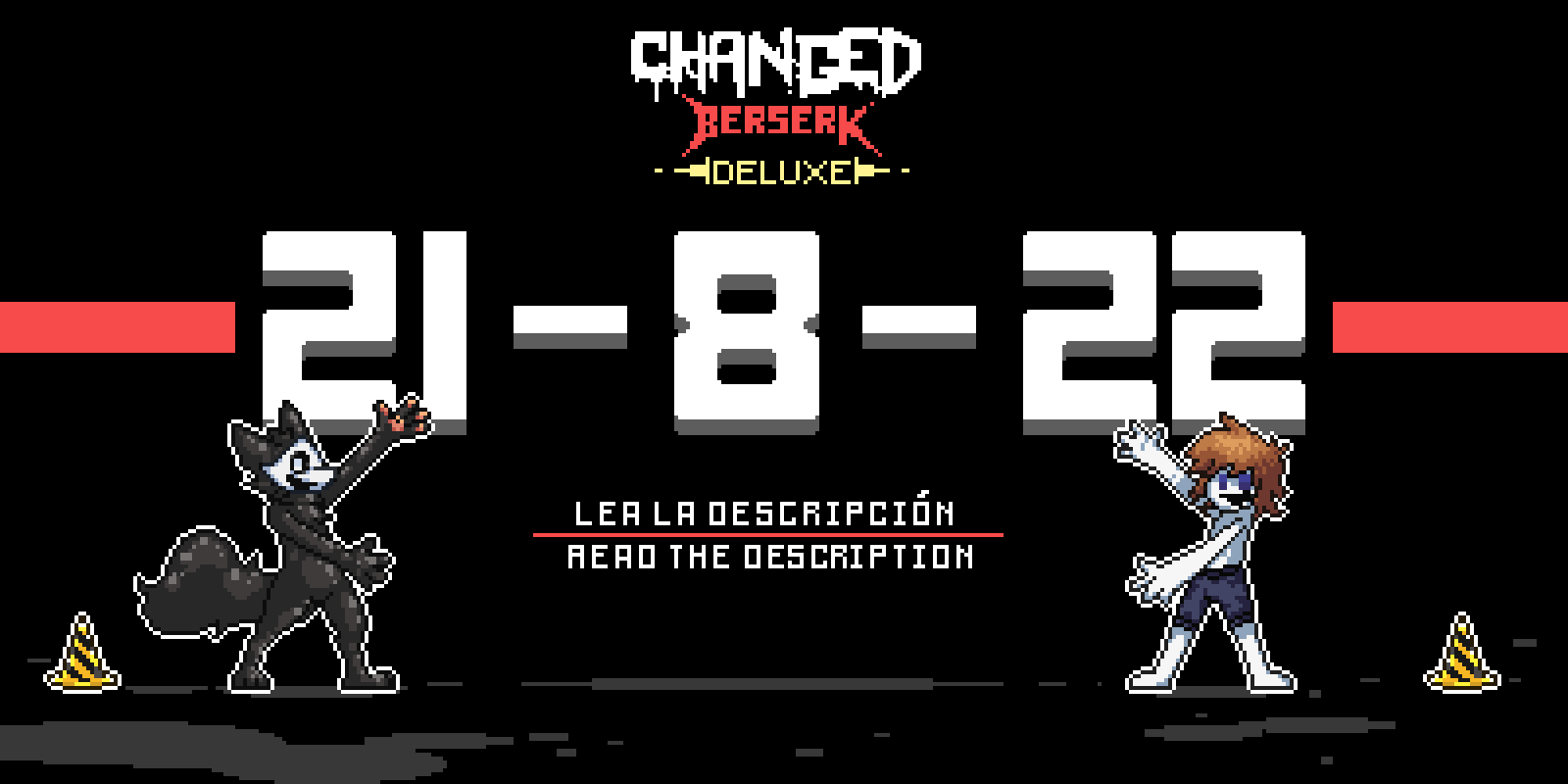 (ESPAÑOL)---------------------------------------------------------------------
Hey! Gracias por la espera, pero muy pronto la nueva actualización será lanzada presentando ahora Changed: Berserk DELUXE.
El juego ahora contendrá mas contenido el cual extenderá la duración y volviendo al Gameplay mas divertido. El juego base esta completo, el plazo de estos días es para la verificación de errores, terminar sobre todo el sistema de TRADUCCIÓN al Ingles y pulir pequeños detalles dentro del juego.
Estate al pendiente!
(ENGLISH)----------------------------------------------------------------------
Hey! Thanks for the wait, but very soon the new update will be released featuring Changed: Berserk DELUXE.
The game will now contain more content which will extend the duration and make the gameplay more fun. The base game is complete, the deadline of these days is for bug checking, finishing especially the English TRANSLATION system and polishing small details inside the game.
Stay tuned!
Get Changed: Berserk Deluxe (next update coming soon)
Comments
Log in with itch.io to leave a comment.
My reaction to that information:

yooooo this is epic. can't wait for the update, and thanks for working so hard on this.
will this update be free to play?
Of course it will be, this game can't be commercialized because it is not completely of my authorship, so don't worry my friend.